Category 5 Cyclone Mocha crashes ashore on Myanmar – Bangladesh border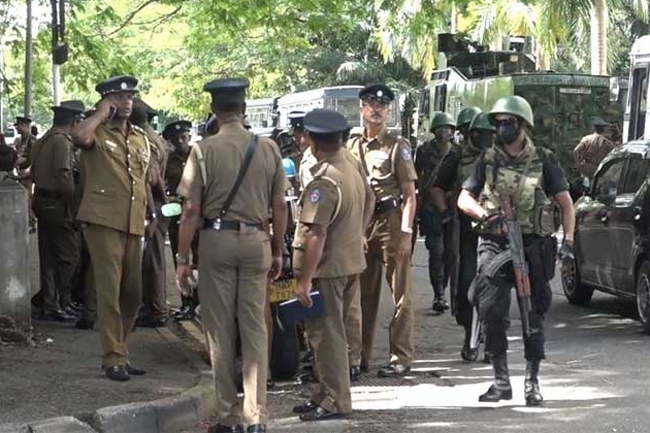 The extremely dangerous Cyclone Mocha began crossing the Bangladesh and Myanmar coasts Sunday, a senior official of Bangladesh Meteorological Department (BMD) told Xinhua.
Mocha has a diameter of more than 500 kilometers and its impact will be felt in many areas of Bangladesh, the BMD Director Md Azizur Rahman.
According to a special bulletin of the BMD, the cyclone, packing winds of up to 215 miles per hour, brought destructive winds and a potentially devastating storm surge.
Streets in coastal city Sittwe were turned into rivers as the biggest storm to hit the Bay of Bengal in more than a decade surged through the seaside town.
"The water is gradually rising," social worker Wai Hun Aung told AFP from Sittwe. "The tide has reached to the drain in front of a school... Soon we will move our important belongings upstairs."
The wind ripped apart homes made of tarpaulin and bamboo at one camp for displaced Rohingya at Kyaukphyu in Myanmar's Rakhine state.
Its residents were anxiously watching the rising sea tide, camp leader Khin Shwe told AFP. "We are now going to check whether sea water is increasing to our place... if the sea water rises, our camp can be flooded."
In Teknaf in Bangladesh, high winds uprooted trees, brought traffic to a halt and sent residents running for cover, an AFP correspondent said.
"Our camp houses, which are constructed with bamboo and tarpaulins, can be blown away in soft, light winds," Mohammad Sayed, 28, told AFP from Nayapara refugee camp in Cox's Bazar. "The schools, which are designated as cyclone shelters ... are not strong shelters that can withstand the winds of a cyclone. We are scared."
Officials said there were no report of casualty so far of the cyclone in the affected areas.
Thousands left Sittwe on Saturday, packing into trucks, cars and tuk-tuks and heading for higher ground inland as meteorologists warned of a storm surge of up to 3.5 meters.
Bangladeshi State Minister for Disaster Management and Relief Enamur Rahman told journalists that they have taken adequate measures to support the affected people.
The Myanmar Red Cross Society said it was "preparing for a major emergency response."
Cyclone Mocha is the most powerful storm to hit Bangladesh since Cyclone Sidr, Azizur Rahman, head of Bangladesh's Meteorological Department, told AFP.
Sidr hit Bangladesh's southern coast in November 2007, killing more than 3,000 people and causing billions of dollars in damage.
Cyclones – the equivalent of hurricanes in the North Atlantic or typhoons in the Northwest Pacific – are a regular and deadly menace on the coast of the northern Indian Ocean where tens of millions of people live.
Cyclone Nargis devastated Myanmar's Irrawaddy Delta in 2008, killing at least 138,000 people.
Scientists have warned that storms are becoming more powerful as the world gets warmer because of climate change.