See Titanic like never before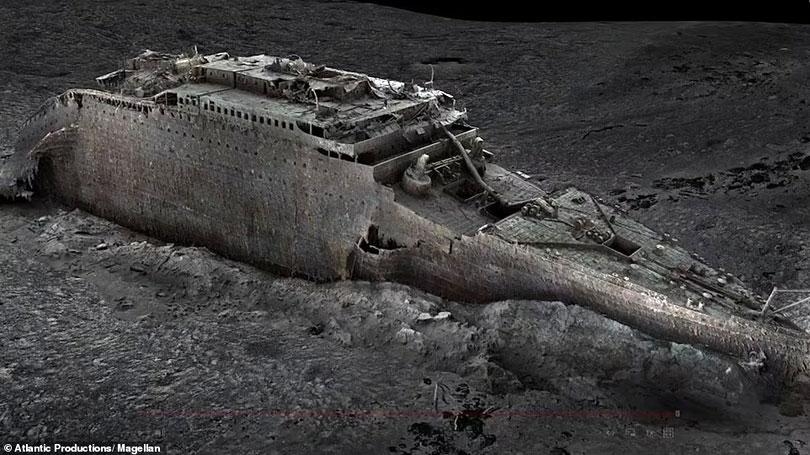 More than a century after it sank, the first ever full-sized scans of the Titanic show the historic shipwreck in astonishing detail. 
Experts have taken thousands of digital images to create an incredible 3D reconstruction of the wreck, which now lies 350 nautical miles off the coast of Newfoundland, Canada. 
The images, published by the BBC, reveal the wreckage in greater detail than ever before, including stalactites of rust on the ship's bow, the serial number on a propeller, and a hole over where the grand staircase once stood.