Tamil Political Leadership criticised by Tamil Civil Society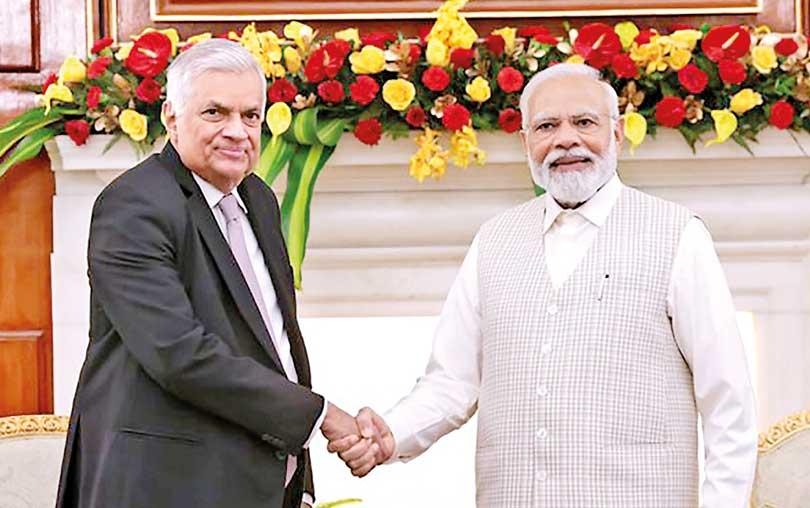 The letter signed by a number of respected religious leaders, academics, educationists and professionals including journalists has sought the Indian Prime Minister's assistance to persuade the Sri Lankan President Ranil Wickremesinghe to conduct elections to Provincial councils without further delay.
The letter addressed to the Indian PM was handed over to diplomats at the Indian Consulate in Jaffna a few days ahead of President Ranil Wickremesinghe's two-day visit to New Delhi on July 20 and 21. 
The Tamil civil society missive has been duly forwarded to New Delhi for the Indian Premier's attention.
It has been the usual practice in Sri Lankan Tamil politics for Tamil political parties to write letters of a political nature to Indian political leaders seeking their help to exert pressure on their counterparts in Sri Lanka regarding issues concerning the Tamil national question in the Island.
In this instance, key members of Tamil civil society have written directly to the Indian PM asking for his aid to bring about early provincial elections in general and the northern and eastern councils in particular. 
The Tamil people are the dominant entity in the Northern Province and the single largest community in the Eastern Province.
Provincial Councils ceased to function in the East in 2017 and the North in 2018.
A remarkable aspect of the Tamil civil society letter is its open criticism of contemporary Tamil political leaders over elections not being held to the Northern and Eastern PCs for many years. 
The letter states:
"It is unfortunate that our Tamil political leadership is disunited merely for political reasons, and it continues without having any meaningful working programme to attain the aspiration of Tamil people. However, a majority of the people desperately need a Tamil administration at the provincial level," 
Among the signatories to the letter described as a peoples petition were - Srila Sri Gnanasampantha Paramachariya Swamigal, Nallur Atheenam, Srila Sri Vasutheva Kurukkal, Veenagana Kurupeedam, Bishop Kingsley Swampillai, Retired Bishop Trincomalee, Bishop Joseph Rasiah, Bishop of Batticaloa. Rev. P. J. Jebaratnam, Vicar General, Jaffna. Bishop Dr V. Pathmathayalan, Bishop, Church of South India, Jaffna, Prof. S. Pathamanathan, Chancellor of Jaffna University, Dr V. Vivekanandarajah, Former Chancellor of Eastern University, Dr K.Premakumar, Former VC, Eastern University, Prof. Pon Balasundarampillai, Former V.C., Jaffna University. Prof. C. Arulmoli, Eastern University, Prof. T. Krishnamogan, Eastern University, Prof. S. Maunaguru, Former Dean, Faculty of Fine Arts, Eastern University, Prof. S. Padmanaban, Dean, Faculty of Hindu Studies, University of Jaffna and Kosalai Mathan, Dean Faculty of Law, Jaffna University.