Norwegian Embassy in Sri Lanka to close permanently from today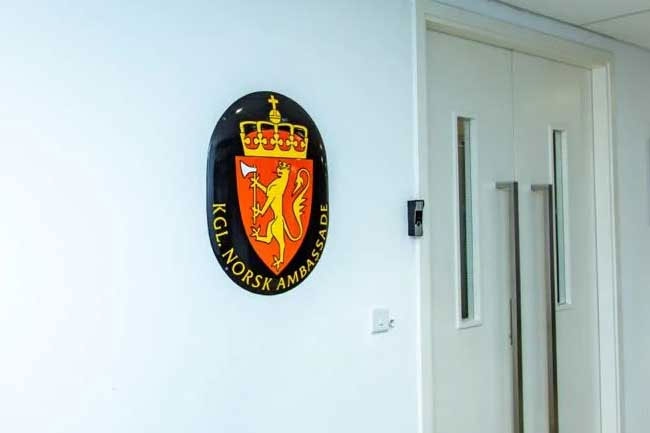 The Norwegian Embassy in Colombo will be permanently closed from today (July 31).
From 01 August, the Norwegian Embassy in New Delhi will be responsible for Norway's bilateral relationship with Sri Lanka and the Maldives, the Embassy announced earlier.
Early in September last year, the Government of Norway announced that they have decided to permanently close the Norwegian Embassy in Colombo by the end of July 2023, owing to some structural changes in its network of diplomatic missions abroad.
Accordingly, the Government of Norway announced that the following missions will be closed in 2023: the embassies in Bratislava (Slovakia), Colombo (Sri Lanka) and Pristina (Kosovo), the embassy office in Antananarivo (Madagascar) and the Consulate General in Houston (USA).
Norway's diplomatic relations with Kosovo, Madagascar, Slovakia and Sri Lanka will be dealt with through alternative arrangements, for example, responsibility for this will be given to a Norwegian embassy close by, or an ambassador based in Norway will be appointed for the country concerned, as per the earlier announcements.