AN ENGLISH-TAMIL BILINGUAL BASED ON THE LIFE OF SHIVA!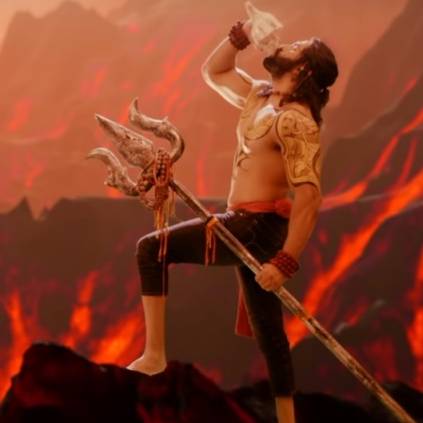 Mayan, is an upcoming English-Tamil bilingual movie, which is based on the life of Lord Shiva. The movie is directed by Rajesh Kannan, who has also co-produced this film. The movie stars Vinod and Priyanka in lead roles.

The makers have now released the official teaser of the film. It features Vinod in a 'Shivan Attire'. The grand visuals and the BGM score indeed looks promising. The movie will have a simultaneous Tamil and English release. Speaking about the film, the director said "What if one of the oldest yogi's , Lord Shiva, thinks for a moment as to why he created humans? What will its resultant outcome be? That is Mayan.  Mayan is a fantasy. Mayan is also based in reality."
Mayan is produced by Rajesh Kannan under his banner Fox and Crow Studios, in association with Dato Mohana Sundaram of GKVM Elephant pictures. On the technical front, the movie has music by Jones Rupert and cinematography by Arun Prasad, while Vanaraj has handled the Art.
Courtesy : Behindwoods