Police accused of destroying Thirukoneswaram Sivalingham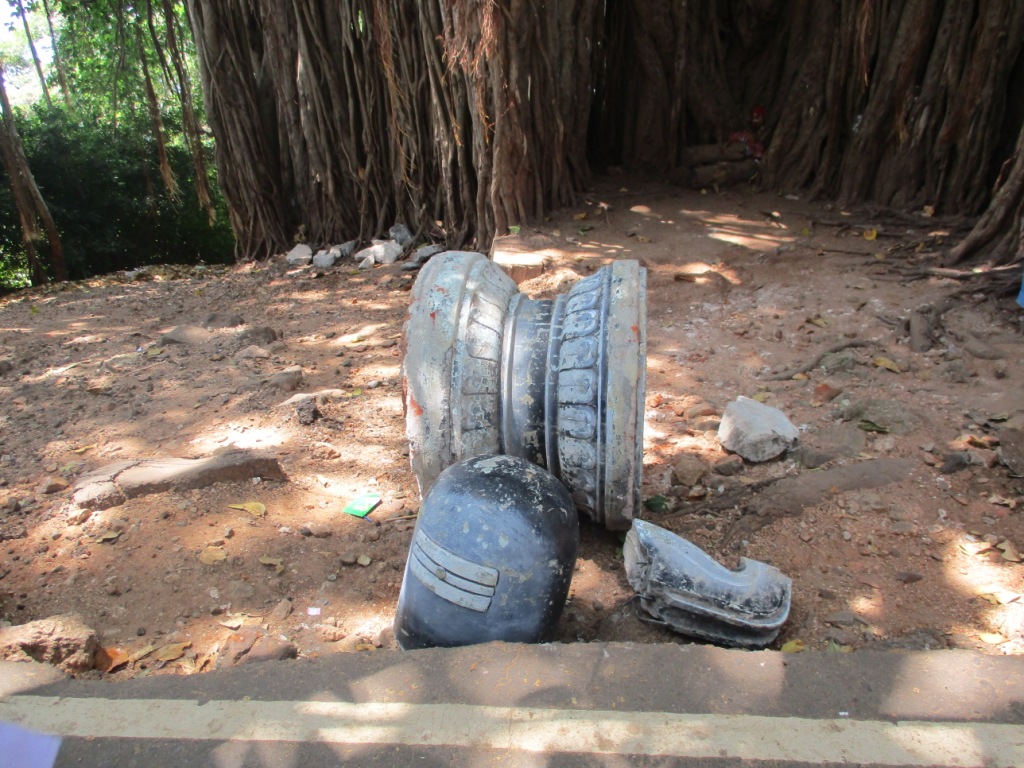 Residents in Thirukoneswaram accused Sri Lankan police officers of destroyed a granite Sivalingham statue on Thursday night, which was erected in the iconic Hindu temple just days before the celebration of Maha Sivarathiri. 
According to residents officers accused the temple staff of erecting the statue without seeking permission from the Archaeological Department. 
The statue had been erected in front of the food hall on the temple premises. 
Thirukoneswaram temple in Trincomalee holds a special significance to Tamil Hindus being one of the Chola era built temples that was celebrated in ancient Tamil literature.