TNPF reiterates call for international justice process in Sri Lanka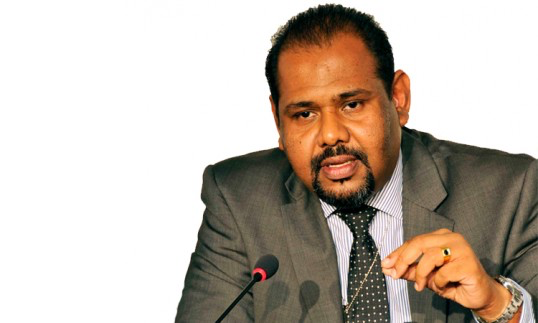 The Tamil National Peoples' Front (TNPF) has reiterated calls for Sri Lanka to be referred to the International Criminal Court (ICC) or for an ad hoc international tribunal to be set up, in order to obtain justice for violations of international law, in a statement delivered to the UN Human Rights Council this week.
TNPF leader Gajen Ponnambalam addressed the council, stating that despite Sri Lanka co-sponsoring a 2015 UN resolution that mandated an accountability mechanism with international judges, "it has consistently rejected the need for such criminal justice accountability". 
"The Prime Minister of Sri Lanka speaking to Tamil victims whilst these very sessions were underway publicly called on them to 'forgive and forget' as a response to the victims' demands for criminal justice," Ponnambalam added.
"When Sri Lanka has so consistently rejected the need for criminal accountability, it is amply clear that the human rights council is not going to be able to deliver on this core demand of Tamil victims. To point to other matters on which the government has shown token action as progress, and to perpetuate the facade that Sri Lanka is committed to accountability is not only dishonest, but is sinister."
Ponnambalam concluded his statement to the council by stating,
"We reiterate to all members of this council that a referral of Sri Lanka to the ICC or by the setting up of an ad hoc international tribunal, will be the only way of securing justice for Tamil victims in Sri Lanka".
See the full video of his statement below.
The @TnpfOrg statement made at #UNHRC40 in the general debate of item 4. #tamil #lka pic.twitter.com/JOfTLVzzEM
— Gajen Ponnambalam (@GGPonnambalam) March 14, 2019
His comments reflect demands from Tamils across the globe who have called for Sri Lanka to be referred to the ICC. Speaking to the Tamil Guardian this week, relatives of the forcibly disappeared who have been protesting for years, demanding answers to the whereabouts of their loved ones, appealed to the United Nations not to grant Sri Lanka an extension on implementing the UN resolution and instead called for an international process.