LTTE member who brought weapons to Puliyankulam escapes to India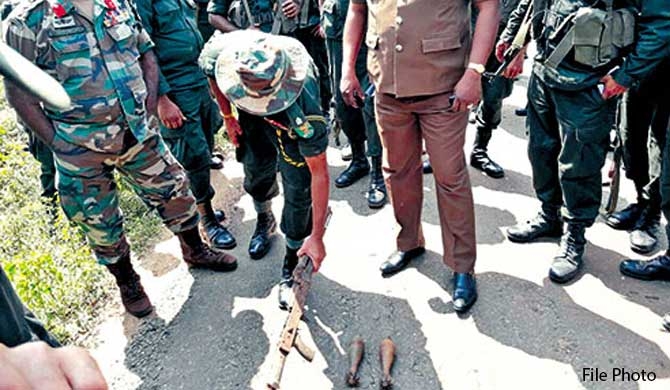 The LTTE member Ananda Rasa who had fled after abandoning a bag containing bombs and weapons in Puliyankulam, Vavuniya had fled to India by boat, according to intelligence sources.
On December 26 last year, the suspect had been travelling with the bag containing hand grenades, detonators, camouflage suits, mobile phones and several other items, but upon seeing the police officers he had fled leaving the bag behind.
Investigations conducted on the telephone numbers found on his mobile phone, another 19 suspects who had assisted him in trying to revive the LTTE organisation had been arrested.
Ananda Rasa is a resident of Jaffna and is said to be a non-rehabilitated LTTE cadre, intelligence information revealed.