Militarisation remains pervasive across North-East says NGO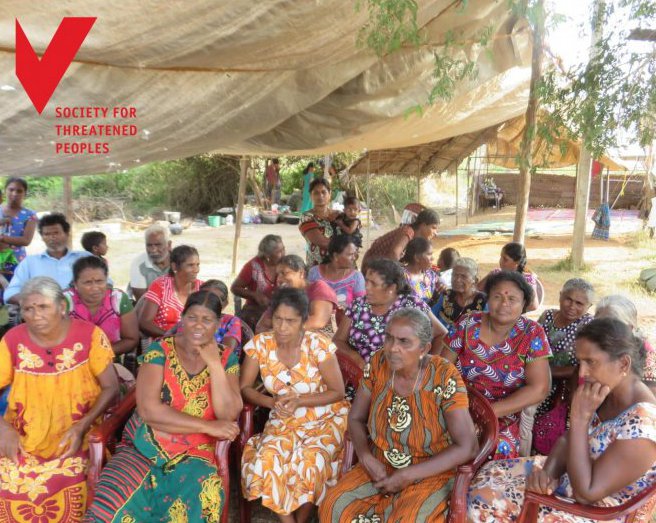 In its latest report the NGO, Society for Threatened Peoples, detailed the pervasive militarisation that continues to take place across the North-East a decade since the end of the armed conflict. 
"Since the end of the war, the security forces have been acquiring land without following any official procedures. As a consequence, the military is not only repressing fundamental freedoms, such as the freedom of movement, as people are not allowed to enter the occupied areas, but also arbitrarily depriving or restricting people of their traditional livelihood," the report, published earlier this month, notes. 
"Before being displaced it was their access to land and water that provided local communities with diversified and sustainable sources of income and in turn economic security. The military occupation of their traditional land has denied them access to both for several years, making them dependent on the support of relatives and work with irregular wages. As a result, many households are currently struggling to meet their basic needs. In the occupied land, meanwhile, the military not only maintains its camps, it also runs businesses, such as resorts, restaurants and farms. There economic activities considerably deviate from the military's actual ambit and pressure the local communities even further by taking away market shares and, therefore, work and livelihood opportunities."
"Four years in Sirisena's presidency, there is a significant gap between the government's rhetoric on transnational justice and current realities on the ground. The research findings of this report indicate that the rights of a significant part of the population continue to be violated due to the occupation of civilian land by the military. The STP and NAFSO recommend that the GoSL ensures land rights for all displaced people by releasing all miltary-occupied areas to the public and resettling all displaced families on their traditional land."