Clash at night in Mukamalai ! Helmets shattered !! ! vehicles Fired !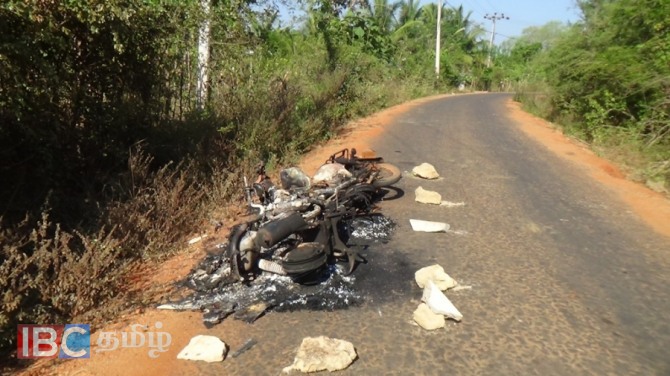 Omanthai police said that two motorbikes had been  burnt down  in the conflict between the two groups in Omanthai.

It is revealed that : 

On Wednesday, owing to a clash between the two groups at the Omanthai Chinnapudukulam road in Vavuniya , two persons were admitted to hospital were.  

Omanthai police have arrested one of those admitted in hospital. Two motor scores were  completely burned in the conflict. The Police also seized a motorcycle that left by them in the conflict.

At the  same time the police is conducting investigation and it is to be noted that the arrested will be produced before courts today.