Tragedies suffered by Passengers traveling in Mannar buses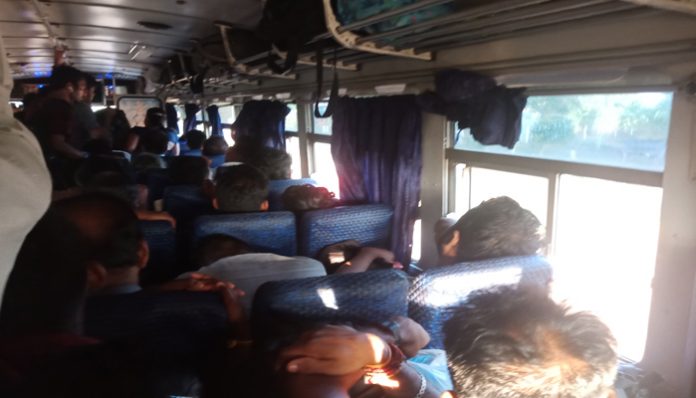 Passengers are being faced with various discomfort due to transport of chickens in a private buses.This situation has occurred in the buses that travel from Vavuniya to Mannar.

Passengers have been forced to breathe unbearable breathing by hauling chickens from the Vavuniya to Mannar on the back of the private bus departed early this morning.

Because of the air, the remnants of chickens are trampled on the feet and the passengers get into the abyss.

The elderly, as well as civilians, had to continue their travelling as standing passengers as a result of inadequacy of seats.