Hiyas van entered into a textile shop in Jaffna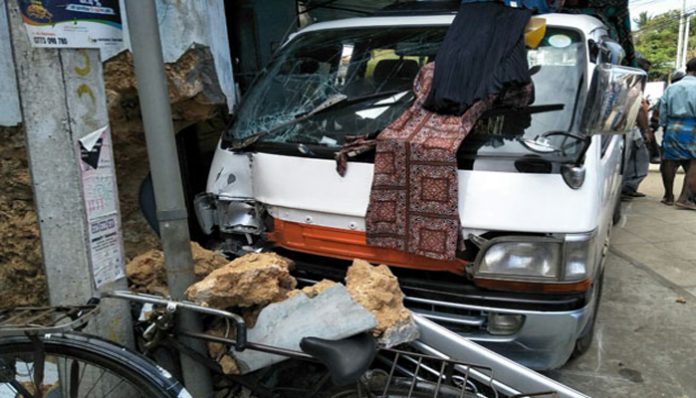 A Hias van  lost the speed control, and entered into a textiles shopbut no one was reported to be hurt.

It is reported that this incident happened at 9.00 today morning in Pointpedro.The Hias,van that was traveling along the road suddenly losing its speed  control , jumped into a nearby textile shop .
Though  it is being said that there were many people passing the road due to this incident nobody was hurt.

A bicycle parked there was damaged.
In this regard, the police have conducted further inquiries.