Fact Check: Misleading picture of cow deaths goes viral again on social media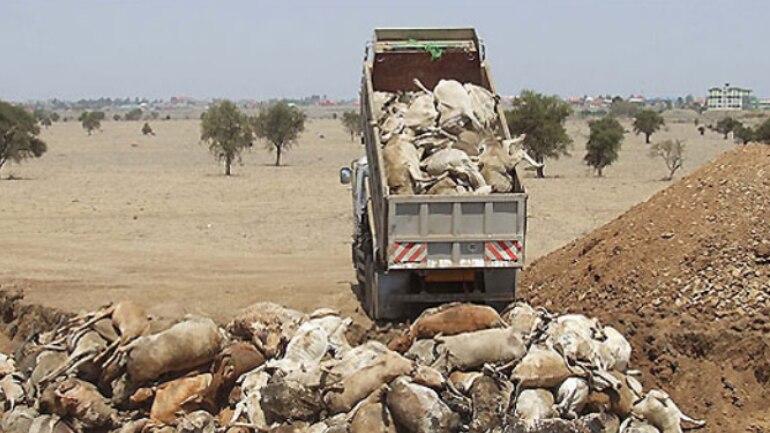 Indian elections remain incomplete if there are no politics over cows. Facebook users are now taking potshots at political parties who have allegedly asked for votes in the name of the cow.
Facebook page Ravish Kumar - The Fearless Reporter posted a disturbing picture of hundreds of dead cows being off-loaded by a dumper.
"This is the real picture of cow welfare. Hundreds of cow died in Rajasthan due to starvation. Where have all those people gone who ask for votes in the name of cow [Yahin hai gaw seva ki asliyat. Rajasthan mein bhukh se mari saikro gai. Kahan gaye gai ke naam par vote lene wale]," said the caption in Hindi in this viral post along with the picture.
India Today Anti fake News War Room (AFWA) found that this is a misleading claim. Though there are news reports of cows' death in several cow shelters in Rajasthan, this particular viral image is not from Rajasthan but from Kenya, East Africa.