Mulliwaikkal commemoration held amidst tight security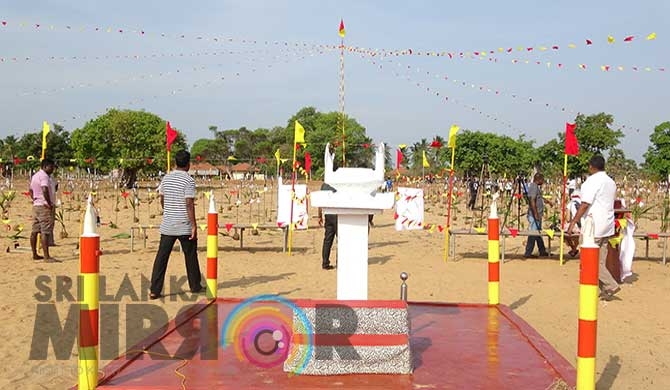 The commemoration ceremony to remember the Tamils who died during the war was held on the Mulliwaikkal beach amidst tight security.
Under the prevailing situation in the country, tight security was provided for the safety of those attending the ceremony.
The Mulliwaikkal commemoration ceremony was organised by the TNA loyalists and the Jaffna University Students' Association.
During the latter stages of the war a large number of Tamil people died along the Mulliwaikkal coastal stretch and this commemoration ceremony was held in remembrance of them.