Underworld criminals, drug traffickers to Boossa prison!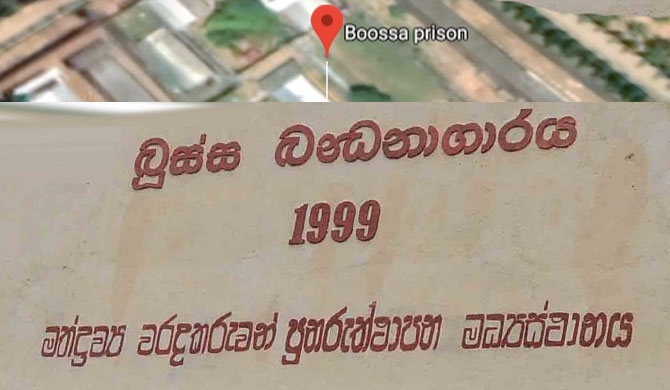 Several prison inmates who are facing the death row and life sentences for committing underworld crimes and drug peddling have been transferred to the Boossa prison.
Thirteen criminals have been transferred to Boossa yesterday (25) in this manner, from the Welikada and Mahara prisons.
The prisoners include a prominent drug kingpin - Susei, who is facing a life sentence as well as Ward Place Kudu Siam and Gauthan (a prominent henchman of Wele Suda) who are on the death row.
Several others are to join them in the coming days.
Reports say that it has been decided to house only underworld criminals and drug traffickers at Boossa, under high security conditions. Therefore, the above move has been taken on the directives of the president and the Justice minister, reports add.
The Boossa prison is to receive STF security from tomorrow onwards and 15 special cells have already been prepared for these prisoners, prison authorities say.