Gotabaya recovering after surgery; case postponed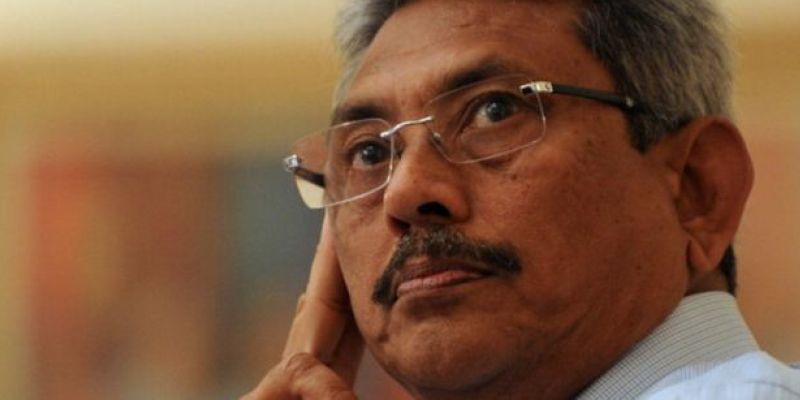 The case filed against former Secretary of Defence Gotabaya Rajapaksa and six others on charges of misappropriating public funds to construct the DA Rajapaksa Museum in Weeraketiya, has been postponed to the 26th of July.

Gotabaya Rajapaksa's Attorneys today informed the Permanent High Court-at-Bar that their client has been advised by doctors that he requires a six-week recovery period following heart surgery.

President's Counsel Ali Shabri representing Gotabaya Rajapaksa informed court today that his client underwent heart surgery on the 31st of May at a hospital in Singapore, further noting that though Rajapaksa was released from hospital on the 9th of June, doctors have recommended a six-week rest and recovery period.

In light of the development the Permanent High Court decided to postpone the hearing of the case to the 26th of July. 
According to jaffnazone.com court correspondent it is said the Senior State Counsel representing the Attorney General did not raise any objections to postponing the case.

Four defence witnesses who were due to appear before court and testify during today's hearing have therefore been ordered to appear on the 26th of July instead.

A case has been filed against seven persons including Gotabaya Rajapaksa on charges of misappropriating nearly Rs. 34 million in state funds for the construction of the DA Rajapaksa Museum on Weeraketiya.