Six army personnel killed, in Kilinochchi train collision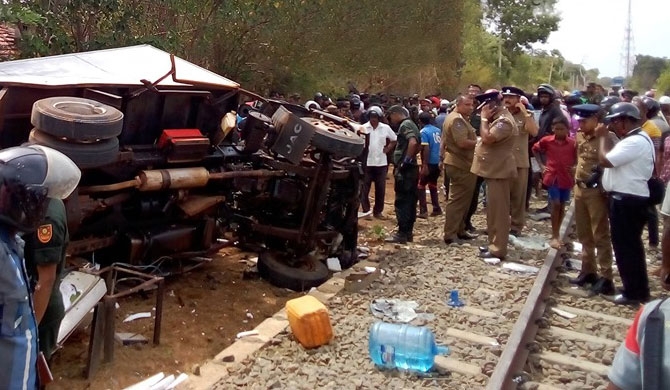 Six army personnel have died while two others were injured in an accident involving an Army truck and a train in Kilinochchi this afternoon.
The accident had occured when a train heading towards Jaffna from Colombo had collided with the truck in Kilinochchi.
The truck was transporting water and supplies when the collision occurred.
Two others are in a serious condition and are currently receiving treatment at the Kilinochchi District General Hospital.