Helicopter garage in Vavuniya instead of ship by Rosoborone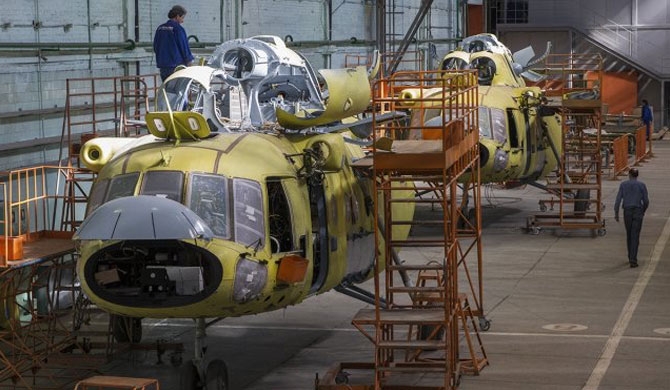 A Russian State company Rosoborone (JSC Rosoboronexport) has forwarded a proposal to the Defence Ministry to set up a helicopter repair unit at the Vavuniya Air Force Base, it is reported.
This company had forwarded the proposal to the Defence Ministry through a local representative.
This proposal had been submitted in 2015 and the company is willing to invest $ 19 million for the project.
However, the former Air Force Commander had said that it was futile to invest such a sum and establish a helicopter repair unit in Vavuniya and the project had been shelved.
Meanwhile, this company had said that the project could be done at a cost of $ 40 million.
However, a senior Defence Ministry official said that despite this large investment, it is unlikely that other countries would being their helicopters to this repair centre in Sri Lanka.
He said currently such helicopter garages are operating in India and Vietnam and these facilities have a greater demand.
This same company had previously wanted to provide a ship worth $ 190 million to Sri Lanka.