3 killed and 5 injured in bus accident.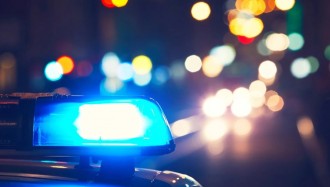 Three people were killed and 5 injured in an accident on Madawachi Road.The accident occurred when a luxury bus traveling to Jaffna and a lorry traveling to Dambulla collided head on.

A 53-year-old male, a 30-year-old man and a 12-year-old boy were killed in the crash, police said.

The other injured persons have been shifted to Anuradhapura Hospital.The driver of the lorry who caused the accident has escaped, the police said.