Mihintale to be declared as a national heritage site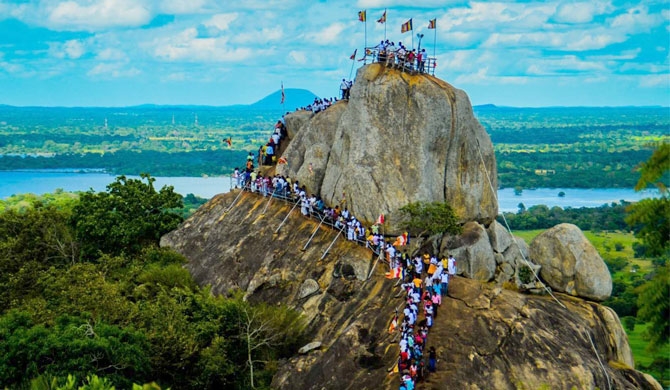 The Mihintale peak in Anuradhapura is to be declared as a national heritage site in a bid to celebrate the Poson Festival as a national festival.
Approval has been granted after a proposal had been put forward by Buddha Sasana Minister Gamini Jayawickrama Perera during yesterday's (Jul 30) cabinet meeting.
Thousands of devotees visit Mihintale to engage in religious observances during the Poson festival.
Meanwhile, cabinet approval was granted to declare the Poson week and the Mihintale Perahera as national events.
Minister Perera had pointed out that the government needs to address the issues which arise when celebrating the Poson Festival.