Nallur Murugan Temple in High Security ! streets Closed at 10 am!!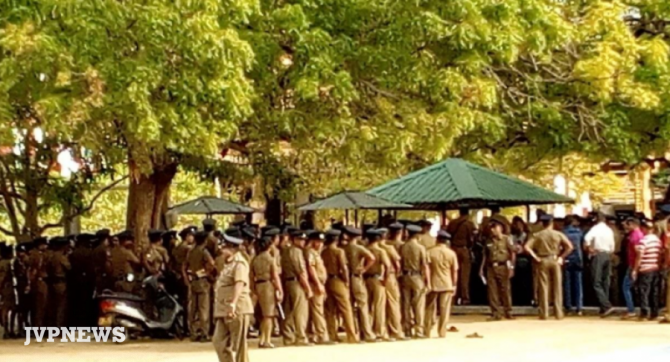 The annual festival of the famous Nallu Kandaswamy Temple begins tomorrow  ceremoniously. In the meantime, the military and the police have been providing high security around the Nallur shrine.

All the main roads leading to the shrine are closed and the police and military are on guard duty on closed streets, with uniforms and other weapons on the temple complex.

Massive police and military concentrations are being carried out.Meanwhile, the pilgrims coming to the temple and the area surrounding the temple have been thoroughly raided and all preparations have been initiated by the police yesterday.