England Netball CEO Joanna Adams departs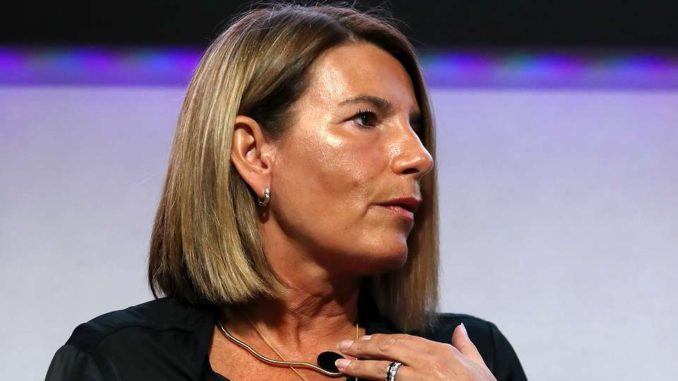 England Netball has announced that chief executive Joanna Adams will be leaving the national governing body later this year.
Adams, who has been with England Netball for nearly ten years, first joined the organisation as commercial director before serving in her current role for four and a half years.
She departs to join the London Legacy Development Corporation (LLDC) as its first chief commercial officer, where she will be responsible for driving revenue for the Queen Elizabeth Olympic Park and its venues, including West Ham United's London Stadium.
England Netball chairman Colin Povey said the search for Adams' successor "has already begun" ahead of her departure in the autumn, adding that the governing body expects the role to "be attractive to a range of strong candidates".
Adams has spearheaded one of the most successful periods in England Netball's history, implementing a strategic plan that has resulted in record growth in the governing body's participation programmes, sponsorship deals and ticket revenue.
During her tenure, Adams helped to secure a flagship title partnership with health and life insurance provider Vitality, which puts its name to the England Roses and the domestic Netball Superleague.
In addition, Adams was at the helm during England's historic win at last year's Commonwealth Games, which drove 130,700 people to either take up netball or play the sport more. She also helped secure hosting rights for this year's edition of the Netball World Cup, which had both free-to-air and pay-TV coverage in the UK on the BBC and Sky Sports.
"I have put my heart and soul into leading England Netball and I am delighted that I had the opportunity to do so," said Adams. "The sport has attracted many plaudits over the last 18 months – in particular for the positive example it has set for women and girls in sport.
"After the excitement of winning gold at last year's Commonwealth Games and hosting the biggest ever Netball World Cup in Liverpool this summer, I know the organisation is well placed to keep moving forward. For me, personally, it feels the right time to take on a new and very different challenge but I look forward to watching England Netball's progress in the years ahead."