Gotabaya named as SLPP Presidential candidate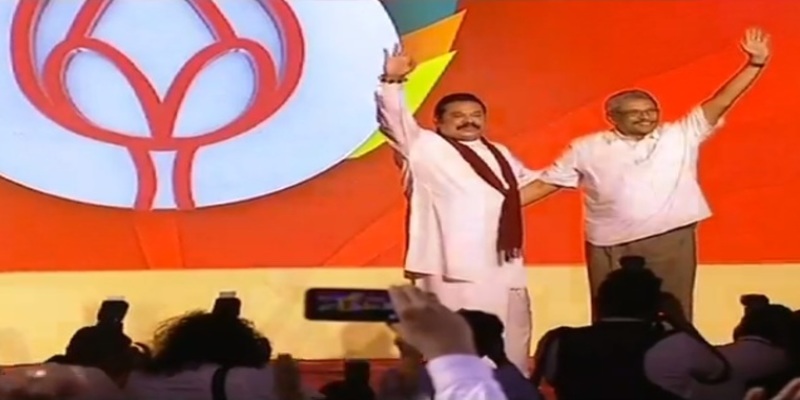 Former Secretary of Defence Gotabaya Rajapaksa has officially been named as the Presidential candidate of the Sri Lanka Podujana Peramuna.

The announcement was made by Leader of the SLPP, Opposition Leader MP Mahinda Rajapaksa during the Podujana Peramuna convention that got underway at the Sugathadasa Indoor Stadium this evening.

At the commencement of the convention Chairman of the SLPP, Professor GL Peiris proposed that MP Mahinda Rajapaksa take up the post of Chairman of the Sri Lanka Podujana Peramuna.

Addressing the gathering MP Rajapaksa said a leader who prioritises the country is essential for the country's growth.

The Opposition Leader noted, the party is not attempting to return to power to avenge the actions of the present administration.

The former President stressed that they have been proven innocent with time adding that his faction will return to power for the public.

Opposition Leader Rajapaksa stated that national security must be established in order to develop a country.The Opposition Leader said the country needs an individual who is able to prevent future threats and an individual who is always on alert regarding national security.

MP Rajapaksa said the SLPP will develop the country after establishing national security adding that law and order is also necessary in this regard.