A special pooja event held in Ponnalai Varatharaja perumal Temple! Gnanaserar also partook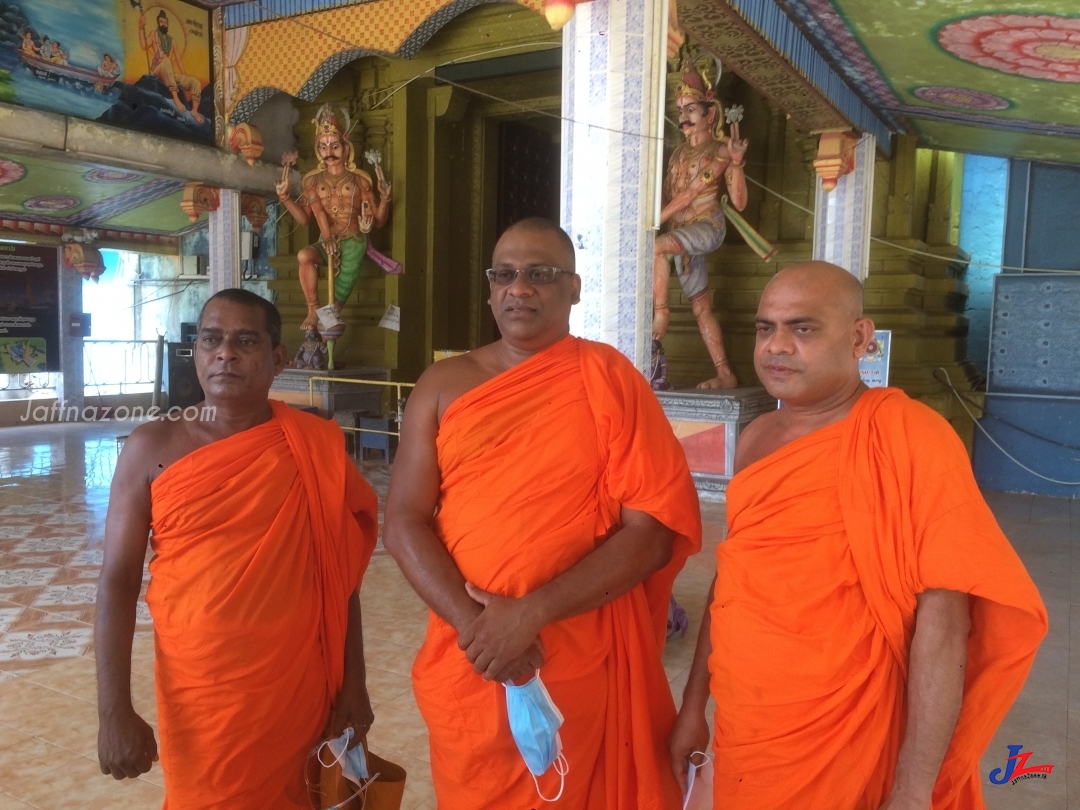 A special Pooja was held in Jaffna Ponnalai VaratharaPerumal Temple in order to liberate the country from Covid-19 . This type of Pooja was arranged to be held in four Lord Krishna temple in Srilanka.
In Ponnalai Krishnan Temple this pooja was arrranged by Chief priest vof the temple Somaskantha Sarma and Nainativu Naga Vihare priest Sri Vimala Thero. In this event  Pothu Bala Sena the noted Buddhist racist Priest Gnanaserar  Thero also had participated.