Duty of the State to protect prisoners' rights - UN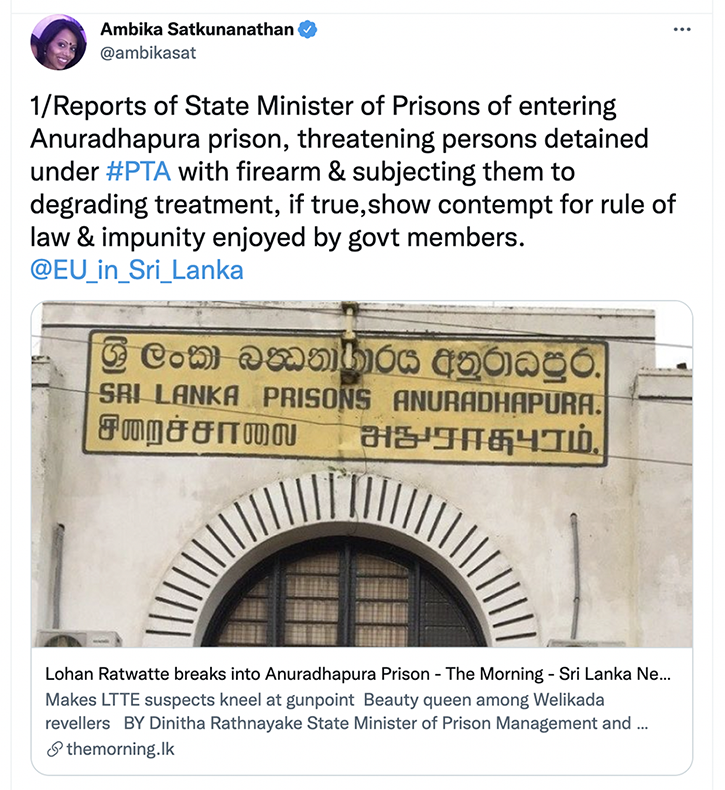 Yesterday (14), Tamil National People's Front (TNPF) leader - MP Gajendra Kumar Ponnambalam Tweeted that State Minister of Prisons - Lohan Ratwatte had made two Tamil political prisoners at Anuradhapura prison kneel before him, and threatened to shoot them on the spot.
MP Ponnambalam said Tamil political prisoners are "already traumatised for being held in detention under one of the most draconian pieces of legislation known to the world, the PTA.
The incident had sparked outrage and widespread condemnation.
The Tamil National Alliance (TNA) had called for an immediate inquiry to be followed by charges filed against the state minister.