People need a path to survival, and NOT jogging tracks – Sajith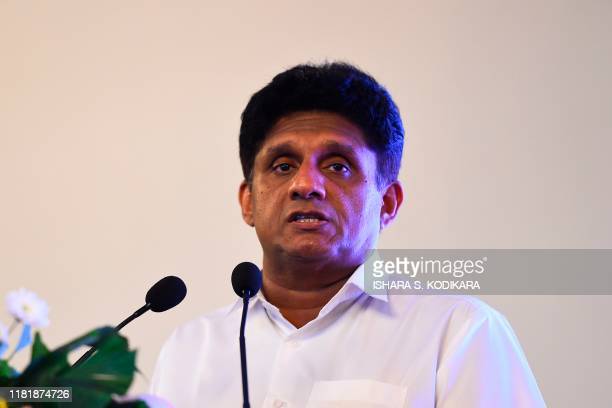 Sri Lanka's Opposition Leader Sajith Premadasa says that the people need a path to survival at present, and not jogging tracks.
He slammed the government for increasing the prices of goods gradually and adding more pressure on to the people.
"The Government must take measures to build a path towards people's welfare," he added.
The commissions that will follow from the transfer of power of the Yugadanavi Power Plant will create a smooth path for the rulers, but not for the people, he said.
He said if the government calls for an election at this time, the people would respond appropriately.
Essential hospital equipment worth three million and twenty-five thousand rupees (Rs. 3,025,000) were donated to Pottuvil Base Hospital today (26) as 28th phase of social hospitality program of 'Jana Suwaya' project launched parallel to 'Vipakshayen Husmak' program implemented by Samagi Jana Balawegaya with the objective of creating a healthy nation.
Leader of the Opposition Sajith Premadasa donated a High Flow Oxygen Unit Machine worth one million two hundred and twenty-five thousand rupees (Rs. 1,225,000), a 5 Function ICU Bed worth six hundred thousand rupees (Rs. 600,000) and a Dfibrillator worth one million and two hundred thousand rupees (Rs. 1,200,000) to Dr. Mohamed Rifaz, Director of Pottuvil Base Hospital.
Ampara District Samagi Jana Balawegaya electorate organizer Hassan Ali, its co-organizer Gayan Darshana, Lahugala Pradeshiya Sabha Member Patali Rohana Jayantha, former Chairman of Lahugala Pradeshiya Sabha Mr. R. Chandrasena and others were present at the occasion.
'Vipakshayen Husmak' program is implemented by Parliamentary Group, organizers, members, foreign branches and local & foreign donors of Samagi Jana Balawegaya with 'Jana Suwaya' Project in order to provide health relief to people affected by Corona disaster.
Samagi Jana Balawegaya has already donated hospital equipment worth 80.6 million rupees (Rs. 80,609,000) at 27 phases of this program held so far.