Following China, Jaffna targeted by India! 'Athani' group interested in investing in renewable fuel project!!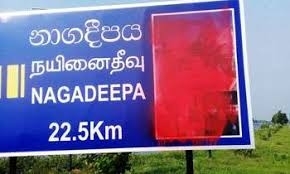 Athani Group has expressed its willingness in investing in renewable energy projects in Northern Province.
The 'Morning'has published that for this purpose there would be negotiations between Government representatives and 'Athani' group officials this week.
A few weeks ago 'Athani' group had signed a pact an agreement in connection with Colombo harbour's western Containers end.
It is to noted that China had shown its interest to start a similar project in three of the islands of Northern province. Thereby India has  expressed its defense concerns about presence of China in North of the country.