Impure diesel sale ; Tension in Trincomalee fuel station !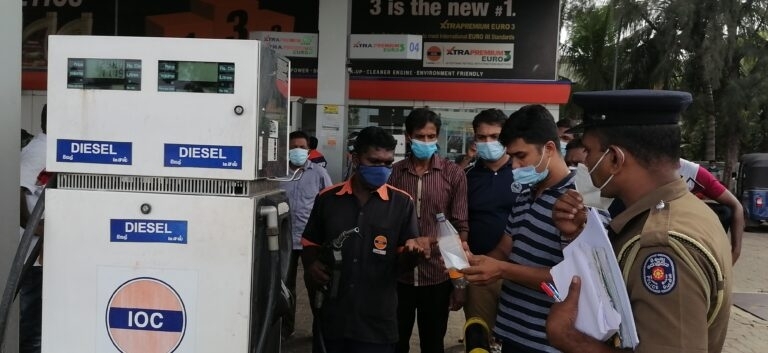 A complaint has been lodged in Trincomalee police station that impure diesel mixed with kerosene oil is being sold at a fuel station.
The above fuel station is in Mattikali area in Kandy road and is governed by Muthur Multipurpose cooperative Society. In this situation they have filled the tank of a private dipper vehicle .
It is said that when the dipper vehicle was being filled up with diesel the owner of the vehicle happen to smell kerosene in the diesel. He at once informed for the Trincomalee police about the above matter.
Following this the police came to the spot and received samples of the diesel and when it was analyzed they found it mixed with kerosene.
The Trincomalee police is engaged in interrogating the incident. Due to this incident , it is said there has been a tension in the area fo some time.