In public road, some anti-social element threw garbage deliberately! Police took appropriate timely action in J/Tholpuram!!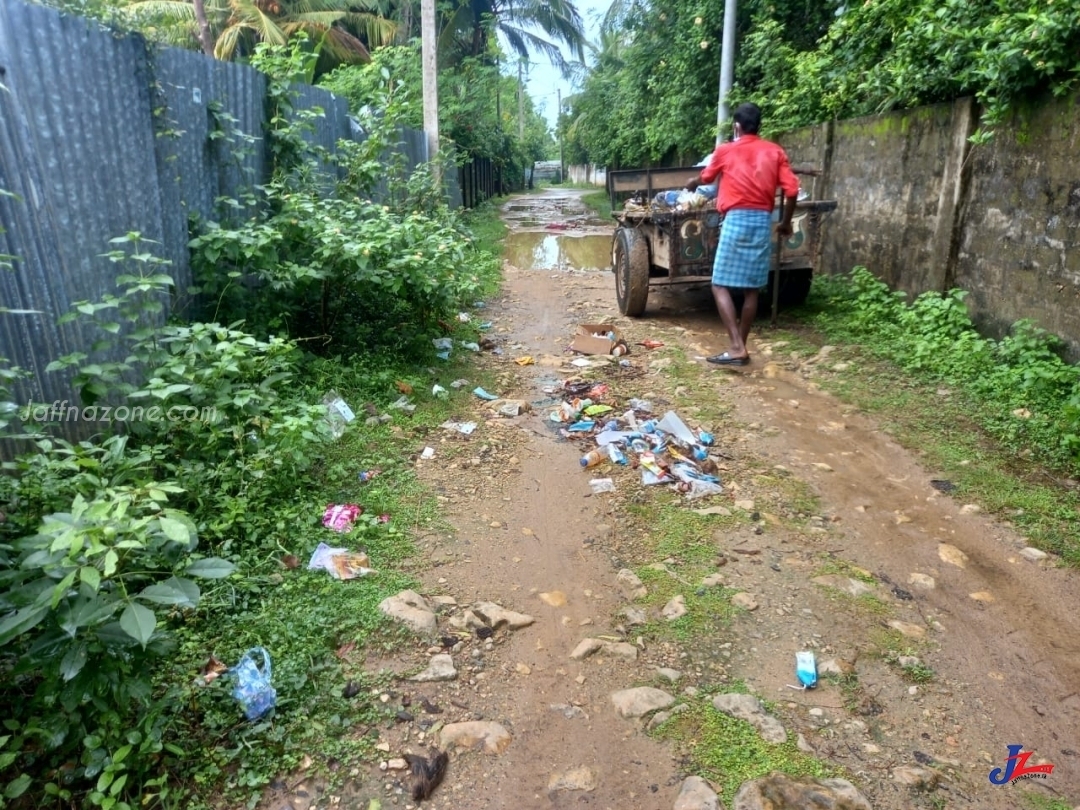 In J/Tholpuram area as the person throwing garbage in the road has been trapped in CCTV cameras, he had to collect them back.
The particular anti-social element loaded his house garbage in his tractor and was throwing them in a public road evenly almost opposite to every house gate. This scene was caught in CCTV cameras installed in those houses. Following this according to the house occupants' complaint the area council reviewed all the CCTV cameras foot ages and with help of them They complained to Vaddukoddai police station.
According to the complaint the culprit was identified by the police and he was called upon to the police station. The Officer-in-charge of Vaddu police had strongly warned and criticized the particular person and asked to remove all the garbage immediately.
Following this the person who threw garbage and the owner of a shop also both cleared them in front of the area people.
People now speak highly of Vaddu police's timely and appropriate action taken.