A Sinhalese girl became M.A. Sumanthiran's daughter-in-law!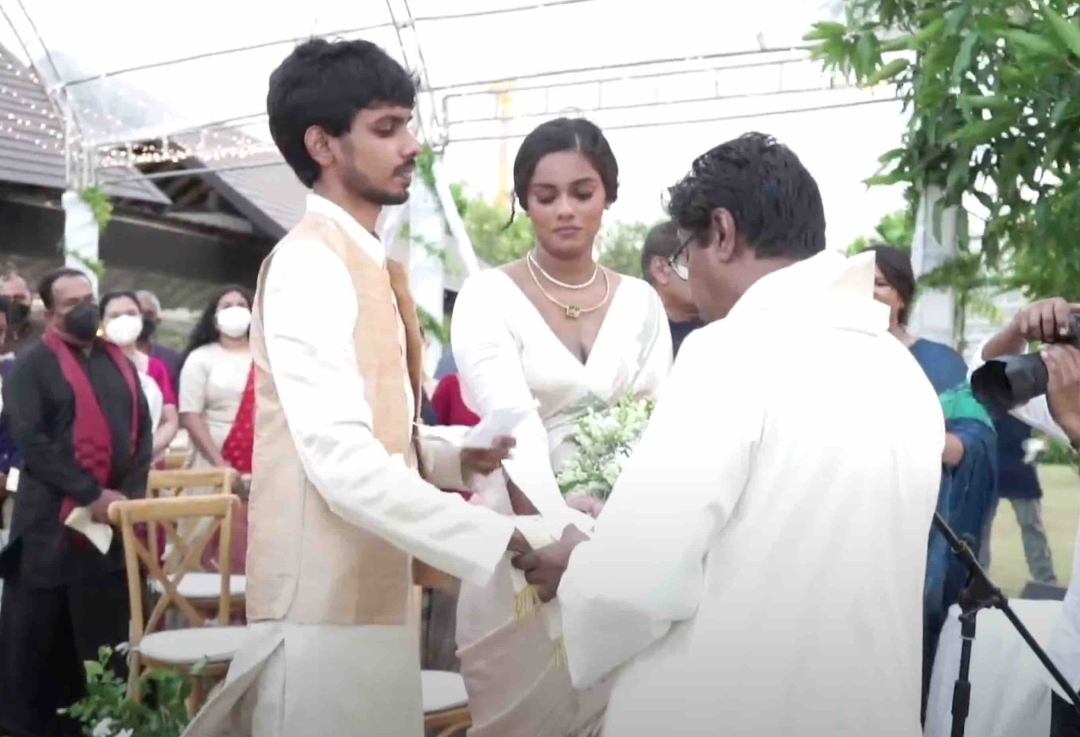 Tamil National Alliance party's parliamentarian member, M.A. Sumanthiran's son married a Sinhalese girl by the name of 'Malisa'.
It is said that their wedding has not taken place according to Tamil traditions in 'Thuna Paha Restaurant in Water's Edge.
Congratulations for Mr. Sumanthiran for paved the way to bring about good relationship between the two ethnicity.