Court order against protestors at MynaGoGama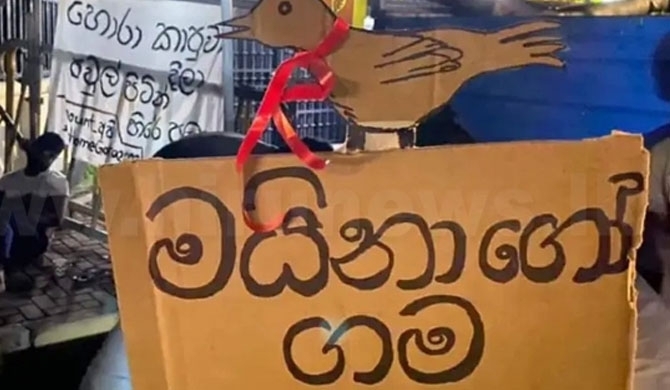 A Court order has been issued to remove the protestors and their structures opposite the Temple Trees as they are inconveniencing the public.
The Fort Magistrate Court has stated that protests can continue in a manner that does not hinder the public.

Protests have been going on for days in front of Temple Trees, and the site has been named by protestors as 'MynaGoGama'.