Occupy Galle Face continues despite heavy rains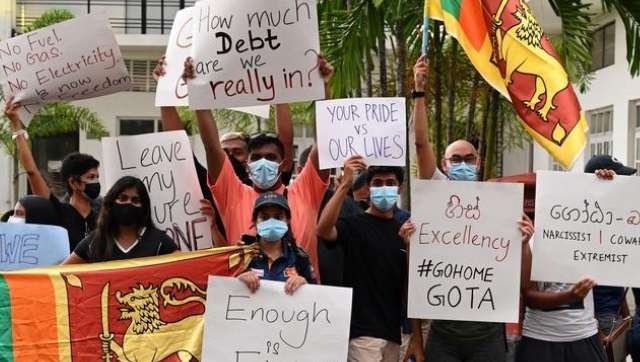 Occupy Galle Face peaceful protest taking place for the 35th day today (13) demanding the resignation of President Gotabaya Rajapaksa.
The protestors are saying they will NOT stop the protest until President Gotabaya Rajapaksa resigns, and are continuing their protest despite heavy rains.
Many people are engaging the protest from various places in the country.
After the violent scene took place on Monday (9) at GotaGoGama and MynaGoGama, Mahinda Rajapaksa handed over his resignation to the President.
Therefore, from Thursday (12) Sri Lanka has a new Prime Minister, Ranil Wickremesinghe who has already held the post on several occasions. He was appointed by President Gotabaya Rajapaksa.
Wickremesinghe, who held closed-door discussions with President Gotabaya Rajapaksa on Wednesday (11), took oath as the new prime minister following the resignation of Mahinda Rajapaksa on Monday (9). However, several factions opposed the move to appoint Wickremesinghe as the new Prime Minister.