Witness testimony in Lasantha's murder to be heard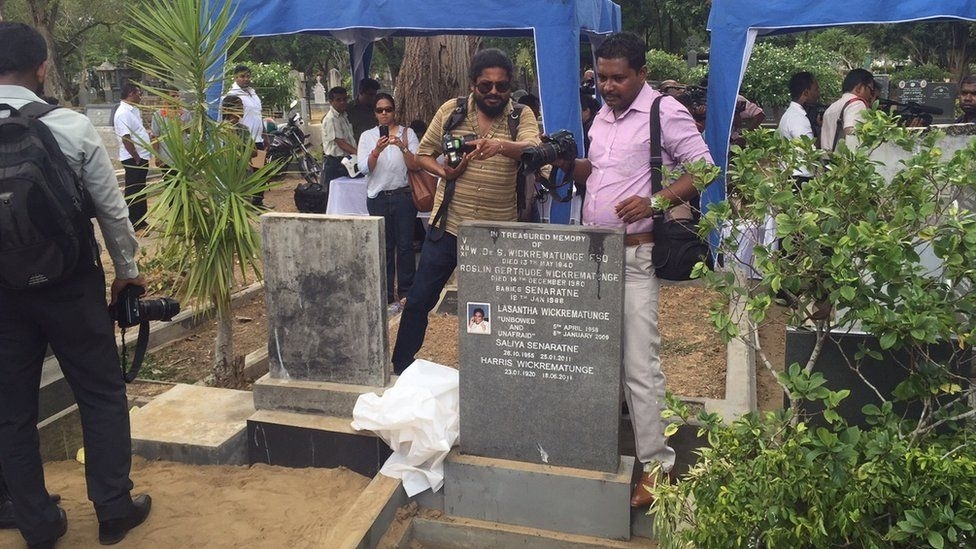 The People's Tribunal on the Murder of Journalists is convening in The Hague, the Netherlands, to hear oral arguments and witness testimony in the cases of the murder of two journalists – former Editor and Attorney Lasantha Wickrematunge and a Syrian journalist – whose cases have become emblematic in terms of impunity for crimes against the press.
The hearing on Sri Lanka was scheduled to be held yesterday (12) and today (13).
The two case hearings feature testimony from experts and journalists speaking with regard to the threats facing the press in both the countries. The cases will also consider evidence and testimony in the murders of Wickrematunge and Syrian journalist Nabil al-Sharbaji.
Wickrematunge, Editor of The Sunday Leader, was assassinated on 8 January 2009, leading to many allegations being levelled against the then-Government. Wickrematunge's daughter, Ahimsa Wickrematunge, is a writer and activist who recently wrote to The Washington Post about her father's murder and her quest for justice. In response, the Sri Lankan Government denied her accusations.
The People's Tribunal is a form of alternative justice organised by A Safer World for the Truth, which is a collaborative project between the Committee to Protect Journalists, Reporters Without Borders, and the Free Press Unlimited. The People's Tribunal is designed to hold states accountable for violations of international law by building public awareness and generating a record of legitimate evidence, and plays a role in empowering victims by recording their stories.
The Tribunal previously heard testimony in cases involving journalists in Sri Lanka on 25 and 26 April. Verdicts in those cases are expected on 20 June 2022.
Witnesses include Sri Lankan activist Sandhya Eknaligoda, whose husband, journalist and cartoonist Prageeth Eknaligoda, is a victim of enforced disappearance.