Fuel train derails in Rambukkana; Kandy commuters affected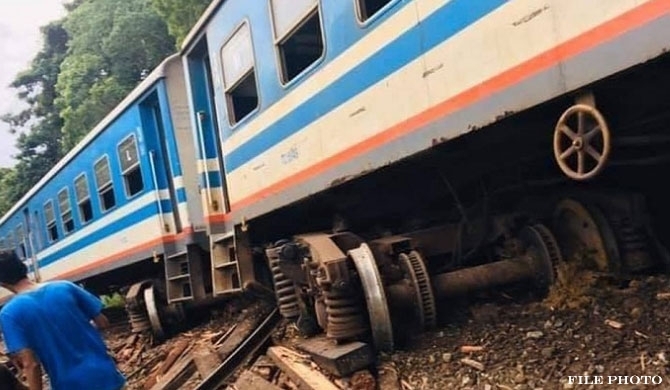 A train carrying fuel from Rambukkana to Peradeniya has derailed in the Rambukkana Kansala area, Railway Department sources said.
As a result, the train service between Rambukkana and Kandy has been disrupted and several train journeys have been canceled.
However, no damage to the train or the fuel has been reported by the derailment, while tight security has been provided by the Army and the Air Force.
Currently, the Railway Department workers are engaged in getting the derailed train back on the tracks.