Release Stalin : Protest at Lipton Square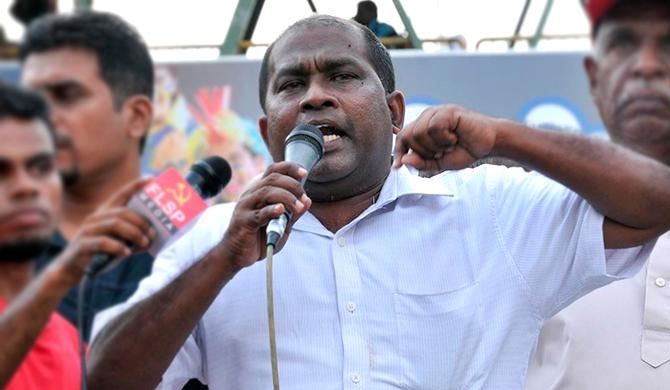 The All Ceylon United Teachers Union says that all parties involved in the education sector have organized a protest movement today (08) demanding the release of Joseph Stalin, the general secretary of the Ceylon Teachers Union.
Attending a media briefing held in Colombo, its President Venerable Yalwela Pangnasekara Thero said that a protest was organized at Lipton Roundabout in Colombo at 2.30pm after schools close.
Meanwhile, in the week starting today, government and government-approved private schools will be held on three days.
Accordingly, the Ministry of Education stated that school will be held for three days today, tomorrow and wednesday.
As Thursday is Poya schools will be limited to three days from Monday to Wednesday and Friday has also been declared a holiday.