Charge sheet drafted to remove PUCSL chairman - corruptible Energy Minister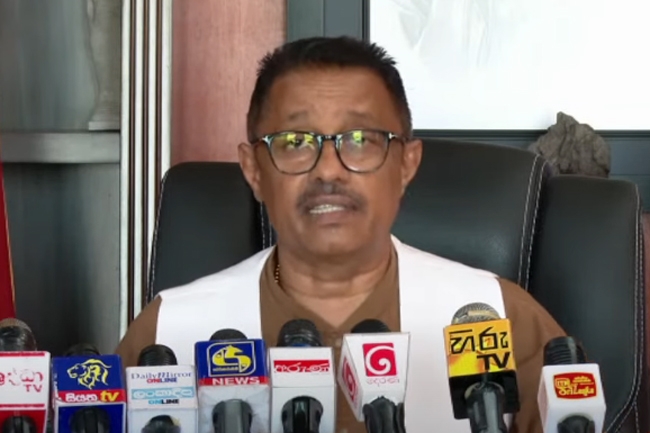 Minister of Power and Energy Kanchana Wijesekara says that a charge sheet has been drafted and legal measures will be taken by the government to remove the Chairman of the Public Utilities Commission of Sri Lanka (PUCSL) Janaka Ratnayake.
Joining a special media briefing held today (Jan. 29), the Minister pointed out that all the parliamentary representatives of the ruling party have expressed their agreement for the matter.
Minister Wijesekara also alleged that Mr. Janaka Ratnayake, has carried out all the activities and decisions based on his sole opinion, and not as the PUCSL.
"Janaka Ratnayake has been leaning the whole country against the wall. He is the one who is responsible for these power interruptions", the minister charged.
Minister Wijesekara further alleged that Janaka Ratnayake has put the entire people of the country in trouble by misleading the other officials of the PUCSL and by carrying out activities without their approval.
"Therefore, there are necessary provisions in the parliament on how to handle this", he added.
Meanwhile, Minister Wijesekara also stressed that if the Public Utilities Commission of Sri Lanka (PUCSL) approves the new Electricity Tariff Structure, the Ceylon Electricity Board (CEB) will be able to provide an uninterrupted power supply from that date.