Kerala cannabis worth over Rs. 54 million seized in Jaffna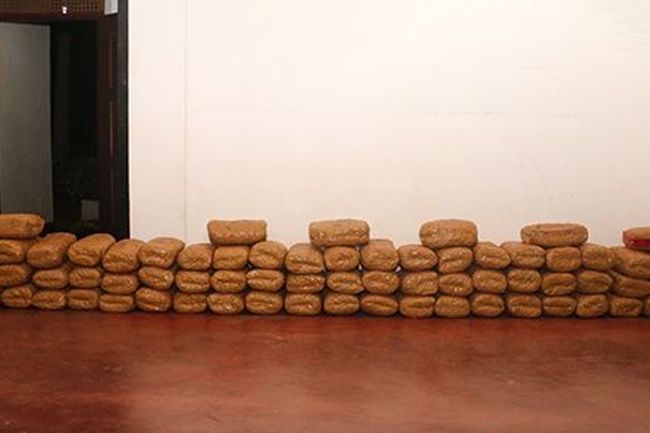 The Sri Lanka Navy has seized over 165 kilograms of Kerala cannabis worth over Rs. 54 million in Madagal, Jaffna.
The stock of narcotics was seized during a foot patrol conducted in the beach area of Madagal, Jaffna on 28 March.
Accordingly, naval personnel recovered eight suspicious sacks left behind at the beach, which were stuffed with 71 packages of Kerala cannabis weighing about 150kg and 390g.
Meanwhile, a special search operation conducted off Madagal on the same day led to the apprehension of a suspicious sack adrift in the seas of Madagal. 
The retrieved sack contained seven parcels stuffed with about 15kg and 05g of Kerala cannabis.
It is suspected that smugglers may have abandoned the stock of cannabis due to constant naval operations, the Sri Lanka Navy reported.
The gross value of the seized narcotics, which is currently in naval custody until it is handed over to the relevant authorities for onward legal action, is believed to be over Rs. 54 million.